Of Doctors, Dog-Catchers, and Real Estate Salespeople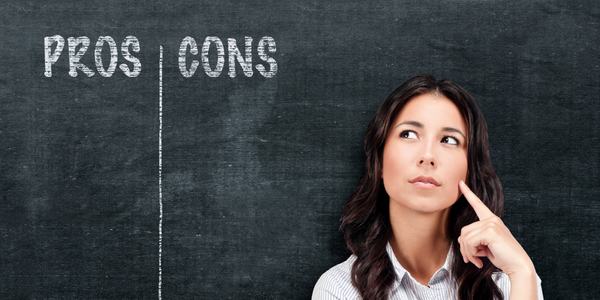 Every career, from being a doctor to being a dog-catcher, has its ups and downs. Some doctors make a lot of money, but they often attend college for 8 to 10 years before starting a practice. Some dog catchers make only minimum wage, but they enjoy the companionship of the animals they care for.
A career in real estate has its pros and cons, too.
Five Positives For Being In Real Estate
Easy entry. The cost to get into the business is low. The educational requirements are comfortable for most learners.
Personal satisfaction. You provide a meaningful service in helping people buy or sell real property. You will make a difference in someone else's life.
Flexible working hours. There's only limited supervision. A boss rarely looks over your shoulder. You won't punch a time clock. Your activity and schedule are your responsibility. You come and go as you like.
Above-average earning potential. Forget the notion of a "glass ceiling!" Real estate can be an equal-earning opportunity for men and women alike. The sky's the limit. To make more money you simply help clients buy and sell more properties.
Supportive environment. Brokers with whom salespeople work usually supply a supportive office and staff.
Five Negatives Of Being In Real Estate
Lag time before productivity. It takes time, often 6 months or more, for most newcomers to complete their first sale in real estate. That time is spent in training, promoting yourself, and identifying potential sellers and buyers. (Note: This is why Polley Associates offers its Best Start course!)
Selling aggravation and frustration. Some folks are a joy to work with. Some, not so much. You will meet all kinds of clients. You must serve them all to the best of your ability, even if you don't particularly like them.
Irregular hours. To a certain extent, real estate salespeople must be available when clients are. That occasionally means working nights and weekends.
Irregular income. Most real estate sales licensees earn commissions. Most commissions are paid only when money changes hands to buy or sell a property. Fringe benefits are rare.
Required paperwork. The sale of real estate involves contracts to complete, legal documents to file, and signatures to obtain. Part of your job is staying on top of it all.
Real estate is not for everyone, but for many people – particularly those who communicate well, and who are attentive to detail – it is a fulfilling and profitable career. They find the "ups" are thrilling, and the "downs" are not so daunting.
Find Courses For: